About Eleventh Element
Eleventh Element is a range of vibrational medicine for adults and children to help people and their families create change in their world through the energetic patterns and the frequencies they hold in their bodies, which ultimately create their outer world.
All products have been co-created with nature here on the Mornington Peninsula. These essences have been designed to work with a variety of emotional issues to unlock and dismantle the subconscious mind and give you the unbounded freedom to be yourself in it's truest form.  It is a journey and commitment of self to reveal all parts and claim back your true sovereign self.
My childrens range offers something different again and holds a unique frequency to this generation who are energetically quite open and vibrationally different to us.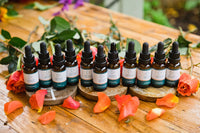 Signature Range
Check out our Signature Range of vibrational essences specifically created for adults and children to support you through these times of change.
Shop Now
New Releases
Expansion
This essence helps activate the new frequencies bringing you further into the full expression of self.
Buy Now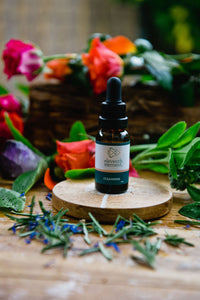 Cleansing
This essence allows you to clear your energetic field of any resonance that does not match your truth.
BUY NOW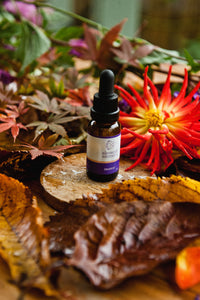 Dragon
This is a great remedy for children who have an overactive mind and highly charged nervous system. The busy mind can lead to worrying
thoughts and anxiety.
BUY NOW
Katie has such a beautiful kind, caring heart and this is certainly embodied in her essence Joy. I literally feel my own heart expand and feel comforted, when I work with Joy and my connection to this higher state is enhanced.

A true source of support for my personal growth and development, particularly through these unprecedented recent times. I highly recommend Katie and her essence range for anyone seeking a gentle yet transformative approach to healing.

Anthia
I was gifted a sample of Inner Truth by Katie and was absolutely wowed by the effects.

It really helped me identify and unlock the energetic blocks holding me back from the next evolution of both my personal and professional work. I have used a lot of essences in the past and this was hands down the most potent and powerful I've ever tried. I will be recommending these to my coaching clients.

Meghan
Well done - I am smiling again now after the 30 day protocol of these essences. Thank you.

Joy W
Katie's work is truly authentic and her passion to see long lasting results makes you feel supported and you know that you are in excellent hands. Katie also ensures the work continues outside of her consulting space with essence drops to keep you supported while you transform, adjust, and continue to heal between sessions.

Angela Rojas - Transforming Limitation to Creation